The HOA budget is a very important tool for making money. But planning your annual budget is where a lot of things can go wrong. Find out how to avoid the most expensive budgeting mistakes for HOAs below.
How to avoid the worst HOA budget mistakes
The HOA board gets together every year to plan the budget for the next year. They do this by figuring out what the costs will be for the next year. This is then used to figure out the monthly homeowner dues.
If you want your group to be financially stable, it all starts with the budget. Avoid the following mistakes if you want to make a budget that is well-researched and based on facts.
1. Adding up all the costs at once
A good budget for a homeowners association is complete and fu
ll of information. Because of this, a lot of boards feel like the time and work it takes to make one is too much. So, they tend to put all of their expenses into a single big category instead of getting into the details.
For example, if you think you'll have to pay for landscaping, electrical repairs, and plumbing in the next year, don't just lump them all together under "maintenance." Instead, write down all of your expenses so you can give each one a budget. So, you won't miss any line items, and you can make sure that each expense is listed separately.
2. Not looking at financial reports from the past
Budgeting for HOAs | Financial Reports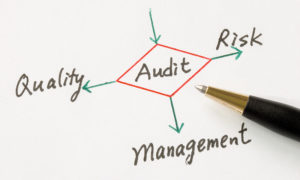 But it's not easy to make a budget for a HOA. Board members shouldn't just put in a bunch of random numbers and call it a day. They also shouldn't keep using the same budget year after year without giving it a good look. Poor budgeting will always lead to money problems, which will force the board to either make big cuts or charge special fees.
Every good budget is based on how much money was actually spent the year before. Costs can change from year to year, so looking at your financial reports from the past is a great way to predict what you will have to spend in the future. This also keeps you from making the same mistakes over and over again.
3. Not putting in a buffer
Many boards forget to add a buffer to their budgets or decide not to. This could be because when making their annual budget, they want to keep costs low so that residents will be happy. But this way of thinking about money can get you into trouble.
It's important to leave a little extra money in your budget than what you expect to spend. So, if unexpected costs come up, you'll have a little breathing room and won't have to use special assessments to pay for them. Also, having more money at the end of the year is always better than having less.
4. Not paying enough for insurance
Every homeowners association needs insurance in order to make money. When claims are expensive, insurance can help ease the blow and save your HOA money. Still, far too many groups don't get enough insurance.
If you choose the cheapest policy, you might not have enough coverage in case of emergencies, liability claims, or disasters. Even if you never use it (which is great), it is much better to have enough coverage than to have nowhere to get the money to pay for damages.
When making your HOA budget, be sure to look over your current rules and decide if you need to change anything. Don't be afraid to switch insurance companies, especially if you can't afford the one you have now.
5. Forgetting to put money in the reserve
Keeping track of the HOA reserve fund is a big part of making a budget. Don't forget that you have reserves for a reason: to pay for major repairs, replacements, and maintenance in the future. And if you don't put money aside for your reserve fund, future boards will have to deal with a huge financial burden.
6. Not negotiating with the vendors
When it's time to make a budget, association boards should sit down and look at their contracts with vendors again. If you need to renew a contract, make sure to ask your provider if the price of their services has changed. Inquire about any discounts you're eligible for. If a vendor doesn't meet your needs, you can always talk to them about it or look for a new one.
7. Ignoring Outstanding Debts
Your HOA budget should include all of the financial obligations of the group. So, it is very important that you check to see if there are any unpaid bills or balances (including any accrued interest). Once you know what these are, you should add them to your budget. So, you won't be surprised when someone comes to collect your debt and leaves your HOA with a deficit.
8. Ignoring past-due payments, liens, and foreclosures
Associations get money from the dues, fees, and assessments that homeowners have to pay. But when a lot of owners don't pay, your source of income takes a hit.
Let's say you need $400 from each owner to meet your budget needs for the year. If there are five owners who haven't paid, that's a $2,000 loss. That means you can't pay $2,000 in bills, so you'll have to find another way to get that money. Most associations put that money in the pockets of good homeowners through special assessments.
If you think there will be a lot of late payments or foreclosures, you should add a little more to your budget to cover any shortfalls. You should also think about improving the way you collect payments. You could hire a collection agency or start giving residents who are having trouble paying payment plans.
9. Not taking into account outside economic factors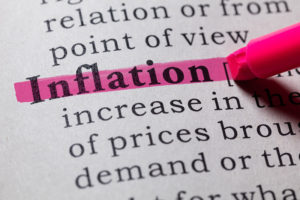 inflation | mistakes in the HOA budget
A big part of making a good budget is looking at yourself, but there are also some outside economic factors that can affect your finances. Changes in wages and tax rates are also very important. Changes in the cost of materials and services can also make your budget change. When unemployment rates go up, more owners may not be able to make their payments.
As a board member, it is part of your job to look into these things and plan the budget with them in mind. You can also make a budget committee that will do the research and give you a report.
How to make better budget plans
The HOA budget is both a way to figure out how much homeowners' dues will be and a plan for how much the association will spend. Even so, there is always a chance of making mistakes while planning it. To avoid making these mistakes, you must first know what they are. Now that you know these things, you can plan your budget in a good way.
California Association Management & Real Estate Inc. can help your board make your annual budget if it is hard for them to do so. Call us at (909) 9714055 or get in touch with us online to ask for a proposal.